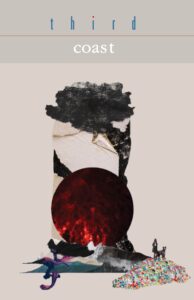 Issue 52 has made its way into the world! This one features our Poetry contest winner Julie E. Bloemeke ("Fight Between a Tiger and a Buffalo, 1908"), chosen by Lauren Camp, and our Fiction contest winner Sophie Stein ("Monument City"), chosen by Lydia Conklin.
Get it here: https://thirdcoastmagazine.submittable.com/submit/25248/buy-current-issue
In other news, we'll be making our return to AWP next month, issue in hand, so stay tuned for updates!